With new leadership and initiatives, GSA's focused on accelerating government technology innovation and cloud transformation.  But to get there we need open, interactive public-private communication and collaboration.  GSA's CIO, David Shive is the new Commissioner for GSA's Technology Transformation Service (TTS) — which means he's responsible for FedRAMP and 18F.
MeriTalk and GSA are working together to connect the new TTS leadership with industry and government to enhance collaboration on key issues – FedRAMP and 18F.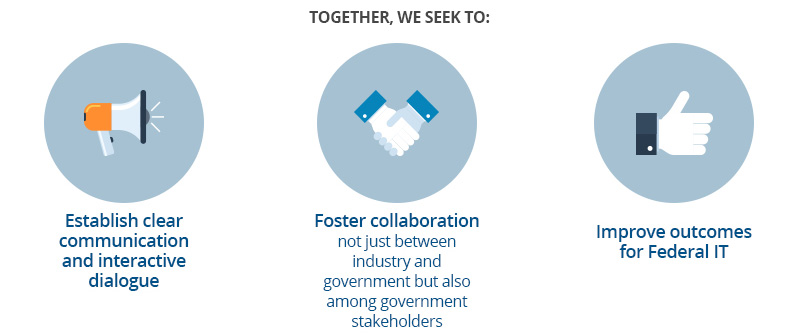 MeriTalk and GSA will hold a GSA Forum on FedRAMP and TTS/18F on September 13th at the Newseum in Washington D.C.  where David and his GSA colleagues will talk about the future for FedRAMP and TTS.  Get the discussion started now by joining in on the online conversation — we'll consider your input to help shape the agenda for September 13th.  We're all ears.
WANT MORE?  CHECK OUT THE RESOURCES BELOW.
The Alliance for Digital Innovation (ADI) is pressing congressional appropriators to provide more money in Fiscal Year 2023 budget legislation for primary sources of Federal agency IT modernization funding, including the Technology Modernization Fund (TMF), along with the General Services Administration's (GSA) Federal Citizen Services Fund (FCSF).
As Acting Director of FedRAMP Brian Conrad looks ahead to the program's fiscal year (FY) 2022 goals, he said gathering feedback from stakeholders will play a "critical" role in improving the program going forward.
As the General Service Administration's (GSA) Federal Risk and Authorization Management Program (FedRAMP) program looks to transition to Revision 5 (Rev. 5) baselines – in accordance with the National Institute of Standards and Technology's (NIST) Rev. 5 security and privacy controls – Acting Director of FedRAMP Brian Conrad said the agency has been  able to decrease the number of controls for improved usability.
House Government Operations Subcommittee Chairman Gerry Connolly, D-Va., said today he is looking for final congressional approval in the near term for legislation he has championed for the past several years that would codify into Federal law the General Services Administration's Federal Risk and Authorization Management Program (FedRAMP). The program certifies the security of cloud technologies for Federal government use.
Online portal dedicated to FedRAMP transparency and accelerating the government's cloud migration. This resource empowers agencies to track your vendors of choice through their certification.
Non-profit, non-partisan coalition of technology companies and industry groups focused on educating lawmakers and the public about cloud computing, as well as other information technology issues.
Provides industry perspective in order to support, inform, and accelerate FedRAMP and broader cloud adoption across government.