Modernizing Cloud and Internet Access with SASE-Based TIC 3.0 Solutions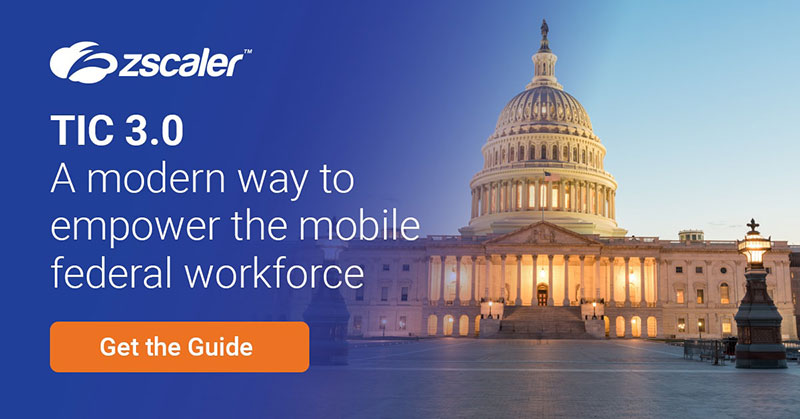 Federal teams need to provide remote employees with secure access to data and applications from any device, 24/7/365. VPNs and other legacy appliance-based remote access technology can't scale to cover today's Federal mobile workforce. The process to connect users is slow and inefficient and opens the network to increased cyber risks.
In response, agencies are adopting modern, scalable Trusted Internet Connection (TIC) 3.0 cloud solutions to give employees access to applications without placing those users on the network – reducing the attack surface, while ensuring users get secure, fast connections and maximum productivity.
Learn more about modernizing cloud and internet access for the Federal workforce.
Please provide the information below. All fields are required.